These women come from very different walks of life, and some even found themselves on the wrong side of the law, but their incredible feats remain worthy of awe

March is Women's History Month, a time that we set aside to celebrate women's contributions and achievements in all spheres of society. There are so many amazing women we would love to acknowledge that the list is simply too long to count, so we decided to recognise a few special ones through the lens of our themed rooms. Accordingly, we wish to honour some extraordinary women who have left their mark throughout history and offer you a different type of list that you may not find anywhere else. These women come from very different walks of life, and some even found themselves on the wrong side of the law, but their incredible feats remain worthy of awe to this very day.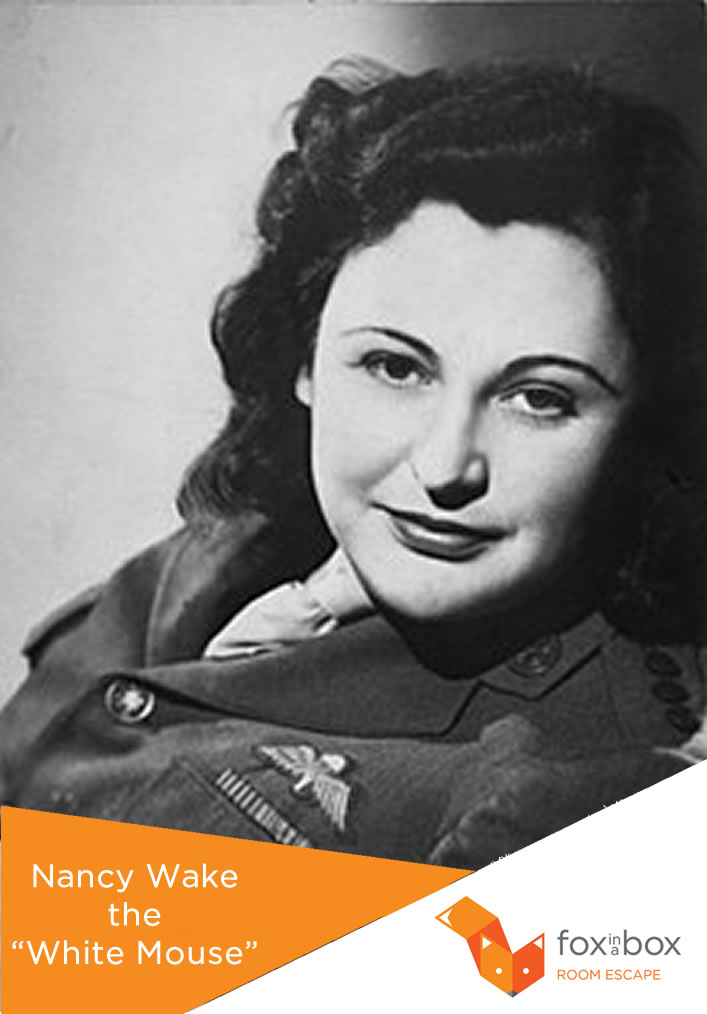 Our Bunker room has inspired us to honour Nancy Wake, otherwise known as the White Mouse for her ability to run rings around the Gestapo in occupied France during WW2. Born in New Zealand and spending her childhood in Australia she ended up becoming one of Winston Churchill's most decorated special agents and topped the Gestapo's most wanted list. At the age of 16 she moved to London and after studying Journalism moved to Paris where she settled and married a French Industrialist just one year before the outbreak of war. During the first few years of war she remained in France and became part of the escape network helping allies evade German capture. In 1943 she evaded capture herself and moved back to Britain to join the Special Operations Executive. As part of a 3 person team she was then parachuted back into occupied France where she coordinated a 7,000 strong resistance group attacking German forces. It was during this time that she bicycled 500 km on her own through German occupied towns and checkpoints, over a 71 hr period, to deliver vital codes needed to support the war effort.
Wake was awarded the George Medal from the UK, the medal of Freedom from the US, the Legion of Honour from France, Companion of the Order of Australia and New Zealand's highest honour the RSA badge in Gold. She died in London in 2011 and her ashes were scattered in Montluçon in central France. Can you work out the codes in our Bunker to save the world?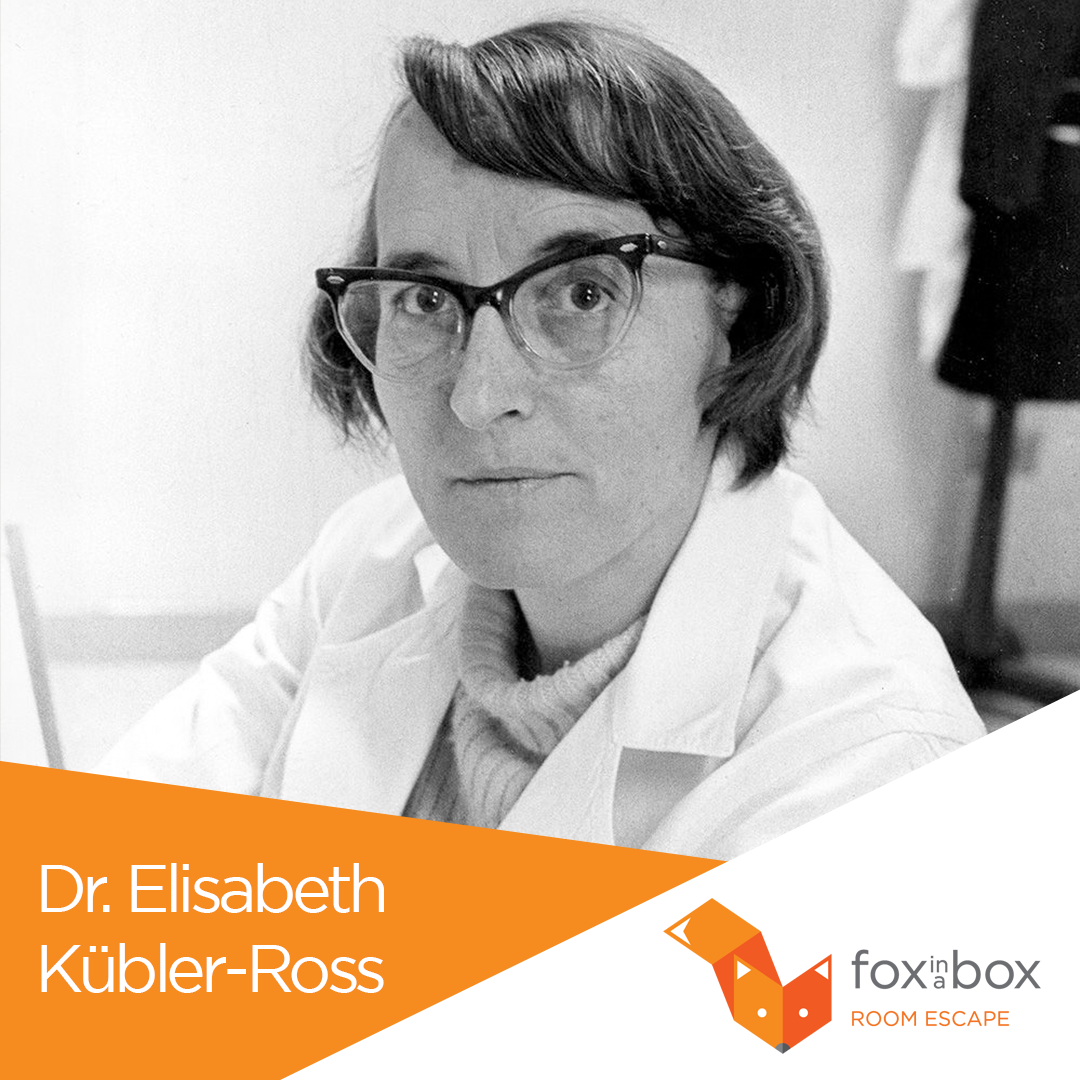 In our Zombie Lab, you need to find a cure to stop an army of the un-dead. This inspired us to recognise Elisabeth Kübler-Ross, an American-Swiss psychiatrist and one of the pioneers of near-death studies. She was named as one of the "100 Most Important Thinkers" of the 20th century, received nineteen honorary degrees, and has been inducted into the American National Women's Hall of Fame. She is most well known for her book "On Death and Dying", where she defined the Five Stages of Grief that people experience when facing their imminent death. To this day, understanding of the Five Stages of Grief helps individuals cope with any form of personal loss and leads them down the road to healing. Elisabeth Kübler-Ross has spent her career working with the terminally ill and has had great impact on our understanding of what she called the "greatest mystery in science" – death. Later on in her career she became interested in out-of-body experiences, as well as mediums and other ways that we could contact the dead. Well, we have some un-dead for you, and you're going to need all of Elisabeth's wisdom to make it out alive!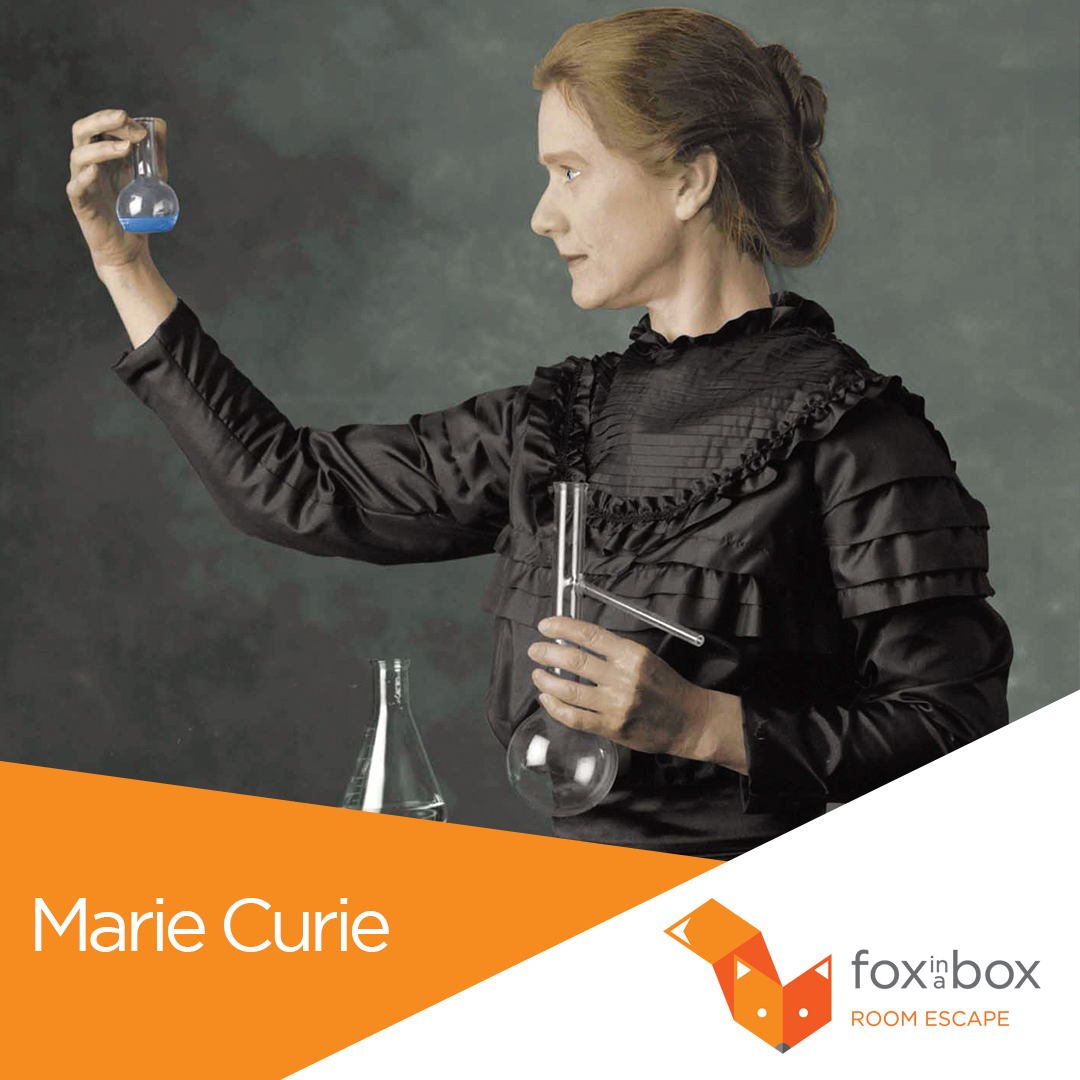 In Tesla's Mystery, you are tasked with uncovering the last invention of the late Nikola Tesla. It didn't take us long to find the woman who can stand shoulder to shoulder with the genius inventor. It had to be Marie Curie! She was a Polish physicist and chemist who conducted pioneering research in the field of radioactivity. She was the first woman to win a Nobel Prize, the first person and the only woman to win the prize twice, as well as the only person in history to win a Nobel Prize in two different fields of science. Now that's pretty amazing! She became the first woman professor at the University of Paris and the first woman whose ashes were enshrined in the Paris Pantheon. Marie Curie developed the theory of radioactivity, a term that she coined herself, and discovered two new elements of the periodic table, polonium and radium. She is responsible for the development of portable X-ray machines that were used in field hospitals in World War I, which saved countless lives and became known as the "Little Curies". Marie Curie also founded the Curie Institutes in Warsaw and in Paris, which remain major medical research centres to this very day. Marie Curie has made many scientific breakthroughs that benefit humanity to this very day. Come see if you can add one more to the list by finding Tesla's final invention!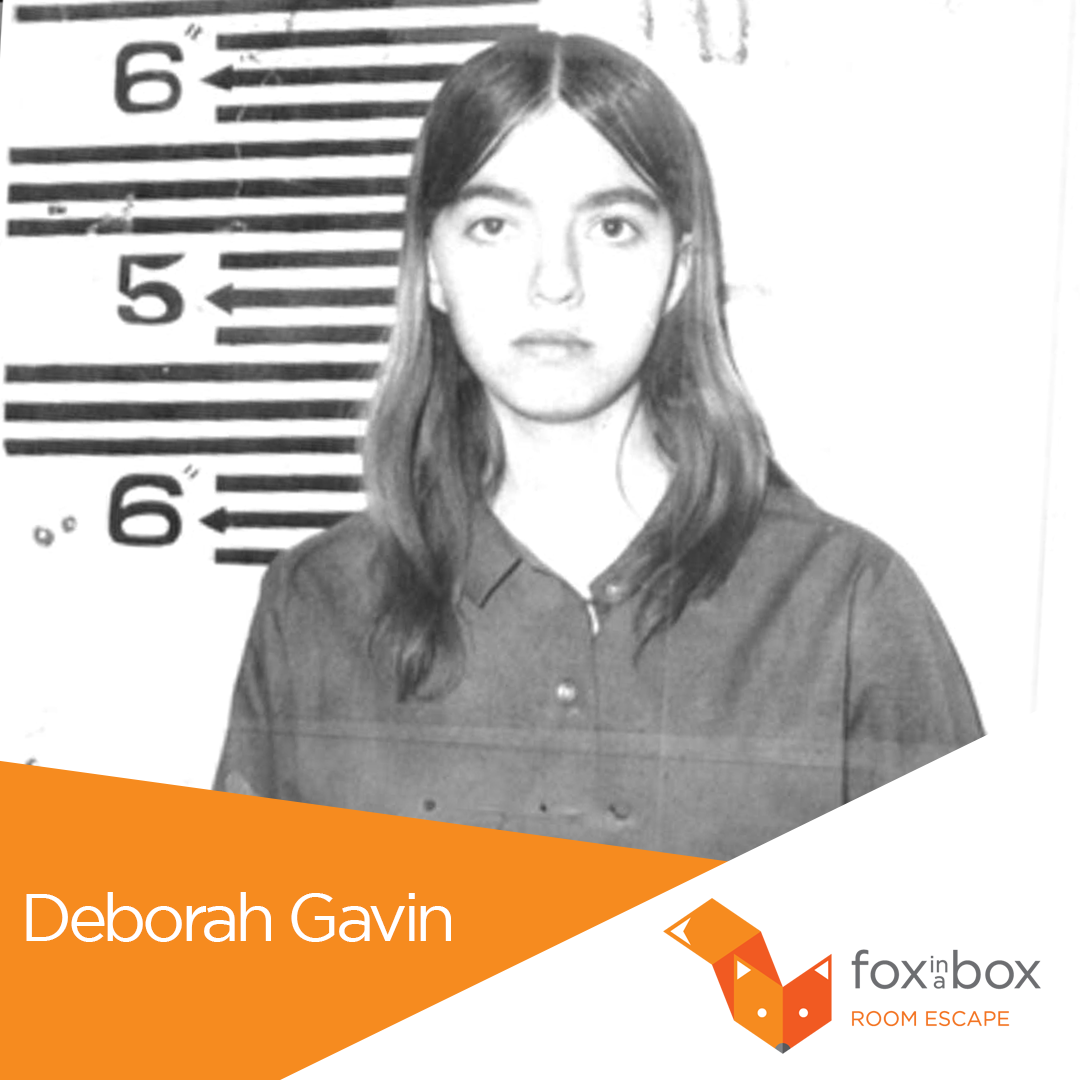 Our Prison Break room inspired us to recognise Deborah Gavin, a young woman with a troubled childhood who found herself in the wrong place at the wrong time back in 1972. After a night of partying, she got into a car with a couple of young men whom she had met that night, little to know they would commit an armed robbery of a local gas station with her still in the car. Following a wild police chase they were all arrested, and Deborah was convicted as an accomplice and sent to a women's prison in Georgia. To make matters worse, she became a victim of continuous sexual abuse at the hands of the male prison guards, as did many other inmates at that prison. This drove her to escape the prison an incredible six times! Five times she was captured, but on the sixth escape she disappeared without a trace. U.S. Marshals finally found her 33 years later, living a quiet life in a small town in Texas as a loving wife and a dedicated nurse at a local hospital. Deborah Gavin's case along with hundreds of other similar cases across the US have led to prison reform and the adoption of new laws protecting inmates from sexual abuse. Can you be skilful and elusive enough like Deborah to reach freedom?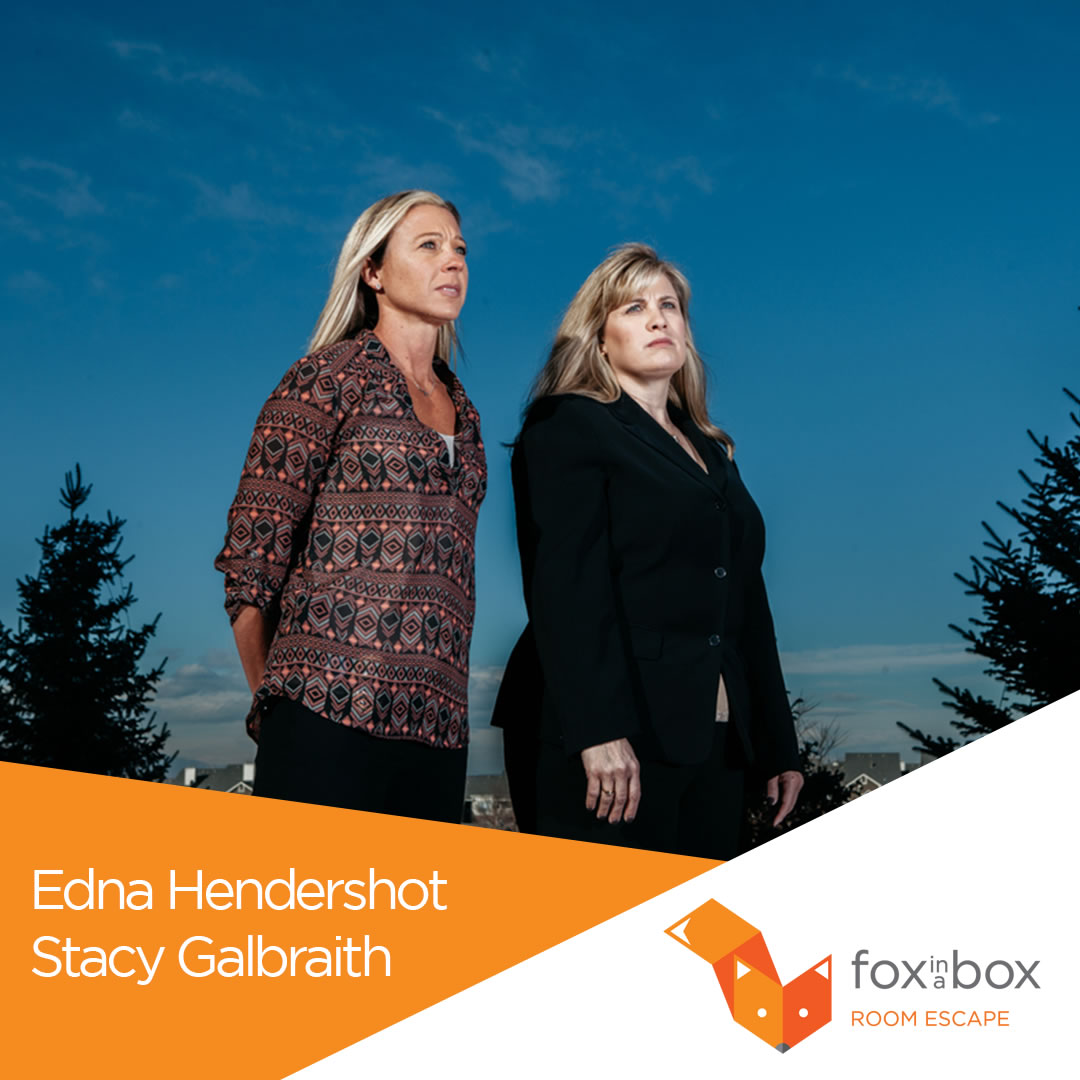 In our Zodiac Killer room, you must escape from the clutches of a serial killer. It inspired us to celebrate Stacy Galbraith and Edna Hendershot, two amazing detectives who captured a serial rapist who was terrorising women in Colorado and Washington. Detective Galbraith was investigating the case of a young woman in Golden, Colorado who was assaulted and raped by a man who broke into her apartment while she was sleeping, took photos of her during the gruesome attack, and forced her to take a shower before he left. The case seemed very similar to the case of a young woman in Lynnwood, Washington who went to the police with the same story, but was accused of lying and convicted of filing a false report. That's when Detective Galbraith decided to get in contact with Detective Edna Hendershot of nearby Westminster, Colorado, because she learned that she was working on a few similar cases. They soon realised that all the cases involved the same mode of operation by the perpetrator and that they were dealing with a serial rapist, and ended up connecting the case with victims in four other cities. Ultimately, with the help of over 100 officers from 6 different agencies, they managed to track down and arrest army veteran Marc O'Leary who confessed to committing all of the horrendous rapes. Can you be as cunning as our brilliant detectives and escape from the Zodiac?
There are so many other women who could be added to this list who have had a tremendous impact throughout history, but let's not forget about all the ordinary women who continue to give their contributions to the world every single day. They also deserve our recognition, as well as our respect. Women's History Month is here to remind us that we must always strive to create a world that values all individuals, a world that offers recognition, justice and equality of opportunity for all.

BLOGS